Shortly after creating Game Server Host it was quite clear that there was a need for an unbiased comparison service that allowed you to compare web hosting companies from around the world easily.
The sister site The Host Finder was created in hope to help everybody on their travels finding their ideal company, a point in the right direction you might say. It's not just another rubbish "top 10 ranked webhost" website either, it gives every single provider a completely unbiased ability to advertise their services.
At the moment the comparison service allows you to compare shared hosting (cPanel/Plesk), virtual private server hosting (VPS) and dedicated server hosting plans from a huge range of providers. It's no basic comparison service either, you can compare plans right down to the amount of databases or port speeds of the server.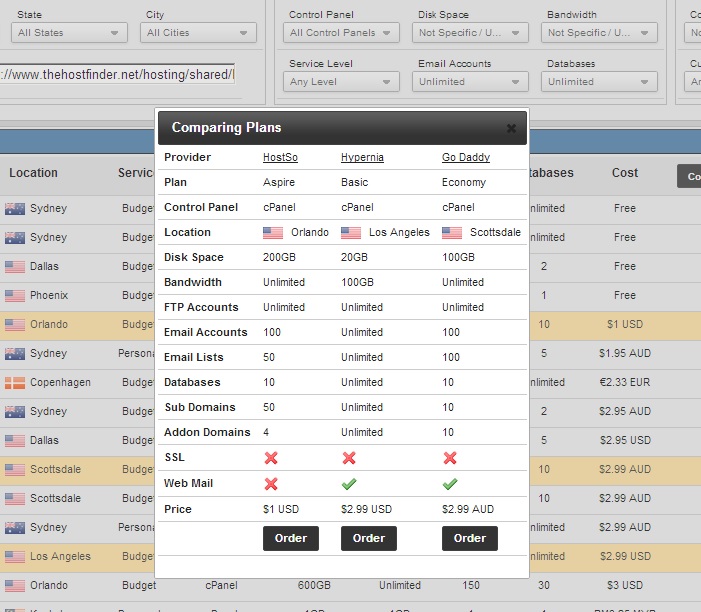 Head over and check it out 🙂
If you're a provider wanting to be apart of the index please apply here.